---
RESEARCH KEYNOTE SERIES
---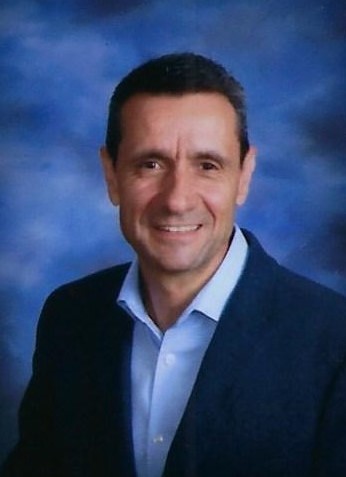 Luis Rueda
(Professor, University of Windsor)
Bio: Prof. Rueda did his Bachelor of Computer Science from the National University of San Juan, San Juan, Argentina, in 1993, and Master's and Ph.D. in Computer Science from Carleton University, Ottawa, Canada, under the supervision of B. John Oommen. He has been with the School of Computer Science at the University of Windsor, Canada, from 2002, when he joined as assistant professor. He is currently a Full Professor in computer science, since my promotion in 2013. His current research interests are mainly focused on devising shallow and deep machine learning algorithms at the fundamental level and applications to protein-protein interaction and dynamics, transcriptomics, microRNA prediction, integrative genome-wide analysis, and identification of cancer biomarkers.
He is a Senior Member of the Institute of Electrical and Electronic Engineers (IEEE) and a member of the International Association for Pattern Recognition (IAPR) and the International Society for Computational Biology (ISCB). He is Associate Editor of IEEE Transactions on Computational Biology and Bioinformatics. He is also a member of the Technical Committee on Pattern Recognition for Bioinformatics (IAPR TC-20) and the program committees of several conferences. He is a principal investigator of the research group on Machine Learning in Bioinformatics Lab at the University of Windsor.
---

Bipin C. Desai
(Professor, Concordia University)
Bio: Dr. Desai is a professor in the Dept. of Computer Science & Software Engineering at Concordia University. His Current Research Interests: Applications of AI and Intelligent Systems, Applications of Cryptography, Database Systems, Database Engineering and Applications, Consumer and E-commerce, Privacy and Security, etc.
Important Deadlines
| | |
| --- | --- |
| Full Paper Submission: | 10th September 2021 |
| Acceptance Notification: | 1st October 2021 |
| Final Paper Submission: | 8th October 2021 |
| Early Bird Registration: | 11th October 2021 |
| Presentation Submission: | 19th October 2021 |
| Conference: | 27 - 30 October 2021 |
Previous Conference
Sister Conferences
Search
Announcements
• Conference Proceedings will be submitted for publication at IEEE Xplore® digital library .
• Best Paper Award will be given for each track.
• Conference Record No 53756